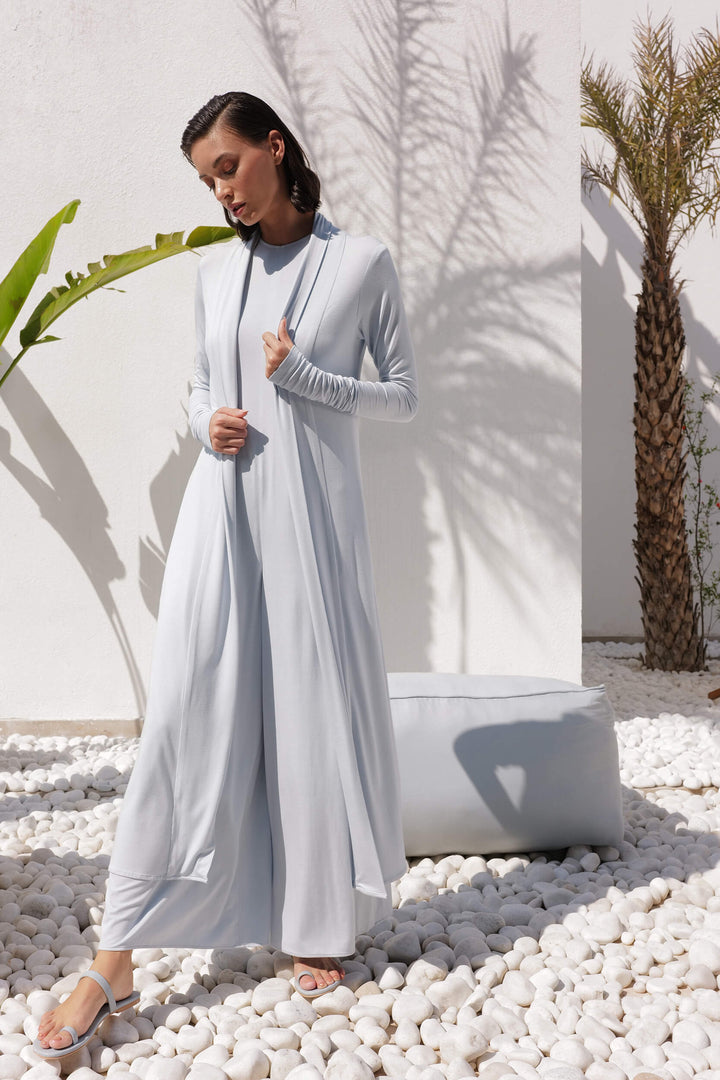 Sand Skin Overlay (Soft
Blue) 
- Feather light ~ Fluid Fit ~ Glossy Touch 95% Micro Modal 5% Spandex. The name SKIN comes from the nature of the fabric, which feels second to skin when worn. SAND's Luxe Jersey fabrics are sought out for their incredible creamy softness and anti shrinkage properties. Its prime uniqueness is its extremely breathable character yet an excellent moisture absorbing profile. Our luxe jersey overlays are ankle to full length and have fitted long sleeves. The luxury of this outfit is instantly felt when it comes in contact with your skin with its creme softness and flowing silhouette.
Click Here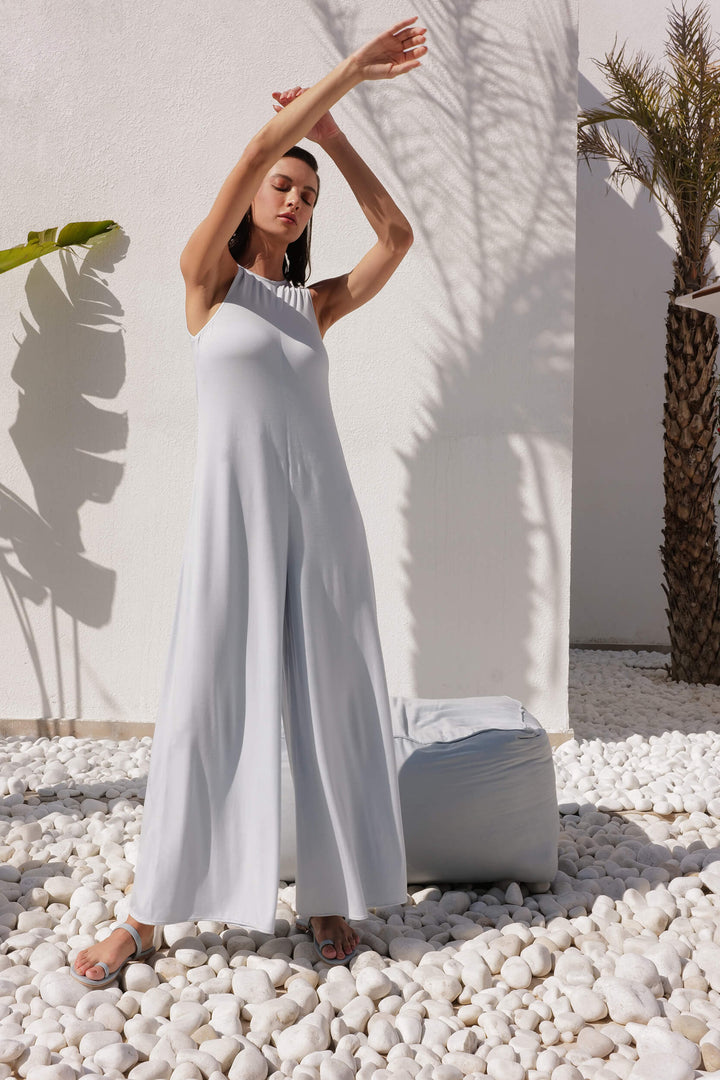 Sand Skin Jumpsuit (Soft Blue) 
Our luxe jersey seamless jumpsuits are ankle to long length with a narrow round neck, deep cut sleeves and centre back zip for a comfort fit. The beautiful loungwear is flattering on the body and easy to transit from day to a night out.
Click Here
Estimated Shipping Time : 12 Days